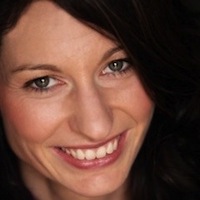 Andrea Strand nee Hepner
Naturopath
Public Speaker and Naturopath, Andrea Hepner has been successfully helping people to get well over the last 10 years. Andrea's approach is to blend science and traditional medicine to achieve optimum results for her patients.

Qualifications
Having undertaken her 4 year university degree at Southern Cross University in Lismore, NSW, Andrea moved to Melbourne where she became interested in balancing women's hormones due to her own period pain caused by poly cystic ovarian syndrome.

In addition to her qualification, Andrea regularly attends conferences and seminars to keep her skills at a cutting edge level, offering the latest insights to her patients.

Expert Area
Andrea specialises in women's hormone issues and is also known as The Period Pain Guru. She started specialising in this area after her own experiences with Poly cystic ovaries.

"Period pain and the associated symptoms of mood changes, swollen breasts, headaches and migraines can be very debilitating. I work with women to correct their hormonal imbalance so that they don't have to put their life on hold each month".

Andrea also works with people who suffer from acne, increased stress levels, weight loss, digestive disturbances and skin issues.

Andrea's caring, listening and down-to-earth nature ensure her patients get the utmost care and results; feeling energised and revitalised.