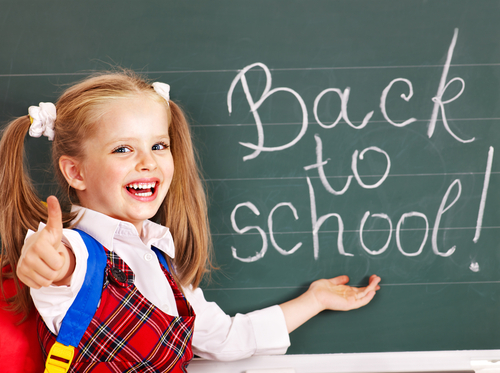 Children have a natural tendency to expressing love and kindness in and through the world around them. The heart centre reveals itself through bright eyed children who are eager to engage with their environment and rise to the excitement of new adventures ahead. Beginning school for the first time or moving into a new class is a wonderful time to help your kids connect with their heart space.

For some children the new school year can be an anxious experience. When we help our children move into their heart spaces this anxiety or fear gives way to pure optimism and joy.

The wonder of the natural world will be enhanced and our children can freely express loving kindness and move easily into new surroundings. Who doesn't want their child to start the school year off in the best possible way? Here are some simple tips on how to go about it.

Unplug and unwind

Take the opportunity to help wind your kids down from the post Christmas frenzy by limiting screen time and slow things down in the home. Get into reading books, doing craft projects and cooking together. Put on some relaxing music and allow the home environment to soften. The effect of these activities will soothe the nervous system and reduce the tendency toward school nerves.

Make mealtimes count

Meal times offer another opportunity to connect your child to their heart centre. Encourage your children to serve up food for their siblings and parents before themselves. During the meal share your gratitude for the day and give thanks for the meal. A small nature treasure bowl on the table can be a good way to kick start your children into giving thanks for the beauty around them.

These activities will enhance your child's open-hearted nature and help ease them into the beginnings of the new school year – a perfect way to counter the nerves and anxieties of going into an unfamiliar space. You'll also be supporting your child to develop their own strategies for opening their heart spaces.


Want to feel healthy again?
Book in for a Consultation at Empowered Health!