Should I be eating fish when I am pregnant?
Have you been researching eating fish when pregnant or in preconception?
Information available can be conflicting and confusing, on one hand omega 3s and 6s found in fish are known to be a major component in creating and maintaining health, fertility and babies and on the other hand there are now strong concerns about the quality of fish in our oceans. Not to mention sustainable fishing!
Why eat fish?
Omega 3s are a potent antioxidant and anti inflammatory. They are essential for proper function of our nervous system and brain function. Omega 3's are also needed for a variety of different processes in hormone production and neurotransmitter function. On a more relevant level omega 3s have also been found to improve the quality and extend the life of adult women's egg reserves, and have also been proven to improve semen morphology rates in men.
So what's the problem I hear you say!? I'll be eating Fish!!
Well eating quality fish is great in moderation. We want quality fish to avoid too much mercury and other various toxins now found in our water systems and oceans. Mercury is naturally occurring in our environment but it is increased to what is considered a high level by industrial pollution. It tends to accumulate in our oceans and water systems where small fish will absorb it and travels up the food chain. Some larger predatory fish have higher levels which do not break down. A small amount of mercury in our lifestyle is unavoidable, the key is to manage the amount we intake by selecting the fish we eat carefully . So quite simply, the smaller the fish the less mercury.
How often should I eat fish? And what types of fish?
The current recommendation is one serve, 2-3 times a week of fresh fish. The best types to eat are the smaller, wild caught fish such as sardines, mackerel, flathead, ocean trout, salmon, rainbow trout, flounder, snapper, king dory, dory, whiting and silver perch.
Fish to avoid; Sword fish, Marlin, Shark (Flake), Orange roughy, catfish, ling, barramundi, and bleufin tuna.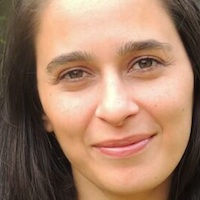 Samantha Van Dort
is passionate about helping couples to conceive and support them during pregnancy. To find out how Sam can help you further call for a free, no obligation 5 minute phone briefing or book a consultation now.