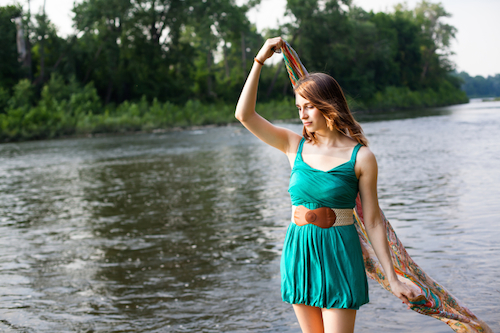 What brings harmony in your life?


It's an interesting question, one that many of us don't stop and think about too often. It is something however that many of us seek; especially in the day-to-day running of our life.

So why do we often feel overwhelmed or like we are constantly running on empty? John Grey describes it best as having tanks that need to be filled up. Once these tanks are full, they are overflowing, and allow you to have more energy. Daily tasks start to flow with ease and grace.
Have you ever noticed that if you take time out over a weekend, the following week at work is a lot more productive? Or once you have an hour to yourself, communication is easier with loved ones.

This is what I call being in Harmony.

Just like the chords in the orchestra need to be in harmony, so do we and on more than one level. We each carry within us a level of harmony each day that may be affected by day to day life. For example, bad news might lower your harmonious feeling and as a result you don't feel good. This may make some tasks a chore. On the other end of the scale, having a day at the beach with your family may raise your harmony and things flow a lot more smoothly. You begin to notice people smiling more and find yourself laughing more too.
Last year I decided to raise my harmony level up a couple of notches. I thought about what would increase my personal harmony and began fresh daily routines. While everyone is different, I believe incorporating one or two of these Harmony Challenge ideas into your daily life may make a difference to you too.

1). Listen to a meditation CD daily
2). No TV – I started after the final episode of Offspring – my favorite TV show. (And I could watch a DVD or movie with my husband because we really enjoy doing that together)
3). Vegetarian Diet with no processed foods
4). Exercising regularly

And how did I feel at the end of the month? Well, the first two weeks I felt fantastic. The second two weeks I was really challenged because at the same time as taking the #HarmonyMonth challenge, we opened Empowered Health and there was so much to do! Having said this I really believe I not only achieved more as a result of the #HarmonyMonth but my stress levels were so much lower too. This year, in October, I'm excited to do it again without a life changing event!

And I want you to join me! You don't have to meditate or go vegetarian like I did to feel harmonious, you can choose your own. But I do want you to share it with me and we can be a beautiful harmonious group together! To sign up, like our facebook page and post on our wall "I'm in for #HarmonyMonth!" with the hashtag #harmonymonth2014. Remember, there's no right or wrong, it's just bringing harmony to our lives together so that things flow easily and this helps to remind us to experience joy and happiness. So what are you waiting for? It's free and it's a beautiful thing to do! I look forward to hearing from you soon!