Emma Tippett
Naturopath & Director
Emma Tippett is an enthusiastic and caring naturopathic practitioner. As a dedicated Melbourne Naturopath she believes that finding and maintaining your optimal health is the primary focus of your treatment.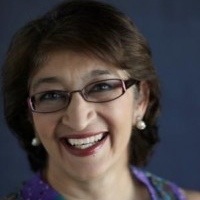 Vanita Dahia
Naturopath, Pharmacist
Vanita is a passionate specialist in the fields of science based nutritional and environmental medicine. Vanita has special interest in illnesses such as CFS, FM, IBS, Menopause, Andropause, men's health, fatigue, adrenal, mental health such as anxiety and depression.
Nicole Haak
Naturopath, Natural Fertility Educator
Nicole Haak is an experienced Melbourne Naturopath whose gentle approach and warm nature enable her to be an empathetic and supportive practitioner who takes a genuine interest in her clients' needs. She has a deep passion for what she does.